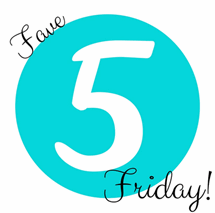 Fave Five (12/9/2016)
Our Fave Five essentially represents a listing of stocks with favorable short term total return forecasts (1 year, according to Analyst Consensus Estimates, or ACE) combined with strong long-term return forecasts and good/excellent quality rankings. The average 1-year ACE total return forecast is 8.1%.
Every year we run a stock selection challenge starting on Groundhog Day (February 2) and running for the next twelve months. Individual investors and groups like investment clubs are welcome to participate by choosing 5-20 stocks.
We've now got nine annual contests under our belt. We crown an individual and group champion every year.
Escape Velocity
In three of the last four years, the Broad Assets Investment Club of St. Louis has toppled dozens of competing groups — taking home multiple Groundhog stock selection championships.
I'll let that sink in.
Three of the past four years. Their excess/relative return (annualized) since inception is +28.7%.
Let that sink in, too.
We want some of whatever they're having. Seriously, we checked the water … asked what they had for breakfast, etc. in an effort to come to grips with the primary driver behind their stunning success and track record. We discovered one potential influence. It seems like Broad Assets latches on to companies that have huge incremental improvements in earnings forecasts for next year versus this year. We detailed our findings in our cover story, Victory By Escape Velocity?
This week's Fave Five is based on companies with solid long-term outlooks that also have superior earnings forecasts for 2017 versus estimates for 2016. The bracketed column displays the top five year-over-year forecasts, according to analyst consensus estimates. [Source: ACE and finance.yahoo.com]
The median year-over-year (2017/2016) differential for the ~2400 companies we cover is currently 11.8%.
For more information on joining our 11th annual Groundhog Challenge, launching 2/2/2017, as either a group or an individual investor, drop a note to markr@manifestinvesting.com.
The Fave Five This Week
Allergan (

AGN

)
Baidu (

BIDU

)
Celgene (

CELG

)
Five Below (

FIVE

)
Universal Display (

OLED

)
The Long and Short of This Week's Fave Five
The Long & Short. (December 9, 2016) Projected Annual Return (PAR): Long term return forecast based on fundamental analysis and five year time horizon. Quality Ranking: Percentile ranking of composite that includes financial strength, earnings stability and relative growth & profitability. VL Low Total Return (VLLTR): Low total return forecast based on 3-5 year price targets via Value Line Investment Survey. Morningstar P/FV: Ratio of current price to fundamentally-based fair value via www.morningstar.com S&P P/FV: Current price-to-fair value ratio via Standard & Poor's. 1-Year ACE Outlook: Total return forecast based on analyst consensus estimates for 1-year target price combined with current yield. The data is ranked (descending order) based on this criterion. 1-Year S&P Outlook: 1-year total return forecast based on S&P 1-year price target. 1-Yr GS: 1-year total return forecast based on most recent price target issued by Goldman Sachs.
Weekend Warriors
The relative/excess return for the Weekend Warrior tracking portfolio is +5.8% since inception. 51.9% of selections have outperformed the Wilshire 5000 since original selection.
Tracking Dashboard: https://www.manifestinvesting.com/dashboards/public/weekend-warriors
Weekend Warrior Tracking Portfolio: Selling Discipline
There are two primary selling conditions for the Weekend Warrior tracking portfolio.
For the first year after selection, if the excess/relative return (vs. the Wilshire 5000) becomes less than -20%, the position is closed.
A position is also closed (usually with a victory lap) when the return forecast (

PAR

) is less than the median return forecast (

MIPAR

).
This week, Stifel Financial (SF) and Raymond James (RJF) have both been on a surge, gaining 65% since selection. With return forecasts of 2-4% when the median return forecast is now 5% — both positions were closed. [High Five]