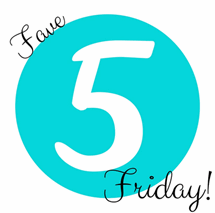 Fave Five (11/18/2016)
Our Fave Five essentially represents a listing of stocks with favorable short term total return forecasts (1 year, according to Analyst Consensus Estimates, or ACE) combined with strong long-term return forecasts and good/excellent quality rankings.
This week, we seek the companies with the best return forecasts, highest quality and in a tribute to www.morningstar.com — the companies with the lowest price-to-fair value ratios as being potentially "on sale." Context: A P/FV = 100% would indicate that a stock is priced at its fair value according to Morningstar.
The Fave Five This Week
Cognizant Technology (

CTSH

)

CVS

Health (

CVS

)
Novo Nordisk (

NVO

)
Stericycle (

SRCL

)
Synaptics (

SYNA

)
The Long and Short of This Week's Fave Five
The Long & Short. (November 18, 2016) Projected Annual Return (PAR): Long term return forecast based on fundamental analysis and five year time horizon. Quality Ranking: Percentile ranking of composite that includes financial strength, earnings stability and relative growth & profitability. VL Low Total Return (VLLTR): Low total return forecast based on 3-5 year price targets via Value Line Investment Survey. Morningstar P/FV: Ratio of current price to fundamentally-based fair value via www.morningstar.com S&P P/FV: Current price-to-fair value ratio via Standard & Poor's. 1-Year ACE Outlook: Total return forecast based on analyst consensus estimates for 1-year target price combined with current yield. The data is ranked (descending order) based on this criterion. 1-Year S&P Outlook: 1-year total return forecast based on S&P 1-year price target. 1-Yr GS: 1-year total return forecast based on most recent price target issued by Goldman Sachs.
Weekend Warriors
The relative/excess return for the Weekend Warrior tracking portfolio is +5.0% since inception. 50.7% of selections have outperformed the Wilshire 5000 since original selection.
Tracking Dashboard: https://www.manifestinvesting.com/dashboards/public/weekend-warriors