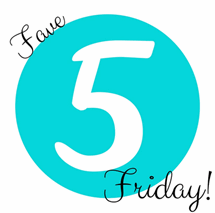 Fave Five (9/9/2016)
We took another slight detour this week to focus on some high-quality stocks with superior long term return forecasts that are near the top of our Sweet Spot. It was a great week for the Weekend Warriors highlighted over the last year as the tracking portfolio now has a rate of return of 16.9% versus 11.2% for the Wilshire 5000 since inception.
The Fave Five This Week
Akamai (

AKAM

)

CVS

Health (

CVS

)
Novo Nordisk (

NVO

)
Redhat (

RHT

)
Ulta Salon (

ULTA

)
Context: The average 1-year total return forecast for the Value Line 1700 is 14.7%. The average 5-year return forecast for $VLE is 5.5% (annualized).
This Week's Fave Five: Top Of The Sweet Spot
Top Of The Sweet Spot. (September 9, 2016) Projected Annual Return (PAR): Long term return forecast based on fundamental analysis and five year time horizon. Quality Ranking: Percentile ranking of composite that includes financial strength, earnings stability and relative growth & profitability.
Weekend Warriors
The return for the Weekend Warrior tracking portfolio is 16.9% since inception. (Wilshire 5000 is at 11.2%) 48.3% of selections have outperformed the Wilshire 5000 since original selection.
Tracking Dashboard: https://www.manifestinvesting.com/dashboards/public/weekend-warriors