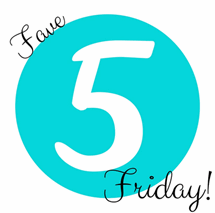 Fave Five (3/18/2016)
Our Fave Five essentially represents a listing of stocks with favorable short term total return forecasts (1 year, according to Analyst Consensus Estimates, or ACE) combined with strong long-term return forecasts and good/excellent quality rankings.
The Fave Five This Week
Air Methods (

AIRM

)
Biogen (

BIIB

)
Celgene (

CELG

)
Inteliquent (

IQNT

)
Jazz Pharma (

JAZZ

)
Context: The median 1-year total return forecast (via ACE) for the Value Line 1700 is 18.9%. The median 5-year return forecast (MIPAR) is 6.8% (annualized).
The Long and Short of This Week's Fave Five
Weekend Warriors
The relative return for the Weekend Warrior tracking portfolio is +5.1% since inception. 59.0% of selections have outperformed the Wilshire 5000 since original selection.
Here are some links to fairly recent monthly stock features, Round Table discussions and/or analysis updates for companies in the tracking portfolio:
Tracking Dashboard: https://www.manifestinvesting.com/dashboards/public/weekend-warriors