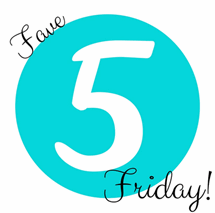 Fave Five
Here are five stocks that could be studied going into the weekend. They essentially represent a listing of stocks with favorable short term total return forecasts (1 year, according to Analyst Consensus Estimates, or ACE) combined with strong long-term return forecasts and good/excellent quality rankings. This week's Top One Percenters are Apple (AAPL), CVS Health (CVS), Jazz Pharmaceuticals (JAZZ), Atwood Oceanics (ATW) and Stericycle (SRCL).
The five all rank in the top percentile by Manifest Investing ranking — based on a combination of quality and return forecast. We were also nudged by former Groundhog Challenge Champion Anne Manning to limit the field to the top quartile when it comes to earnings stability. And yes, that tightens things down to a field that we'd generally consider more favorably.
Context: The median 1-year total return forecast (via ACE) is 19.0%. The median 5-year return forecast (MIPAR) is 7.2% (annualized).  PAR stands for Projected Annual Return and uses a constant 5-year time horizon.
Weekend Warriors
Here are some links to fairly recent monthly stock features, Round Table discussions and/or analysis updates for companies in the tracking portfolio:
Tracking Dashboard: https://www.manifestinvesting.com/dashboards/public/weekend-warriors