This weekend we celebrate decades of successful stock selection with the community of investors from NAIC Better Investing as they gather near Washington D.C. for their annual convention.  The following short list of stocks is representative of the types of study nudges that will be happening all weekend — and we'll bring you some highlights here.  For now, here's our weekly study batch: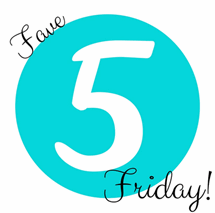 Fave Five (5/20/2016)
Our Fave Five essentially represents a listing of stocks with favorable short term total return forecasts (1 year, according to Analyst Consensus Estimates, or ACE) combined with strong long-term return forecasts and good/excellent quality rankings.
The Fave Five This Week
Aaron's (

AAN

)
Gentherm (

THRM

)
Mellanox Technologies (

MLNX

)
Skyworks Solutions (

SWKS

)
Under Armor (UA)
Honorable Mention: Apple (AAPL) — "Warren Buffett" bought some.
Context: The median 1-year total return forecast (via ACE) for the Value Line 1700 is 9.5%. The median 5-year return forecast (MIPAR) is 6.7% (annualized).
The Long and Short of This Week's Fave Five
The Long & Short. (May 20, 2016) Projected Annual Return (PAR): Long term return forecast based on fundamental analysis and five year time horizon. Quality Ranking: Percentile ranking of composite that includes financial strength, earnings stability and relative growth & profitability. VL Low Total Return (VLLTR): Low total return forecast based on 3-5 year price targets via Value Line Investment Survey. Morningstar P/FV: Ratio of current price to fundamentally-based fair value via www.morningstar.com S&P P/FV: Current price-to-fair value ratio via Standard & Poor's. 1-Year ACE Outlook: Total return forecast based on analyst consensus estimates for 1-year target price combined with current yield. The data is ranked (descending order) based on this criterion. 1-Year S&P Outlook: 1-year total return forecast based on S&P 1-year price target. 1-Yr GS: 1-year total return forecast based on most recent price target issued by Goldman Sachs.
Weekend Warriors
The relative return for the Weekend Warrior tracking portfolio is +6.1% since inception. 56.5% of selections have outperformed the Wilshire 5000 since original selection.
Tracking Dashboard: https://www.manifestinvesting.com/dashboards/public/weekend-