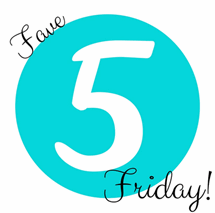 Fave Five
Here are five stocks that could be studied over the Christmas holidays. They essentially represent a listing of stocks with favorable short term total return forecasts (1 year, according to Analyst Consensus Estimates, or ACE) combined with strong long-term return forecasts and good/excellent quality rankings. This week's Top One Percenters are Team Health (TMH), Hain Celestial (HAIN), Dick's Sporting Goods (DKS), Under Armour (UA) and Apple (AAPL).
Context: The median 1-year total return forecast (via ACE) is 21.0%. The median 5-year return forecast (MIPAR) is 7.7% (annualized).
The Long and Short of This Week's Fave Five
Team Health (

TMH

) is the supplier of outsourced healthcare professional staffing and administrative services to hospitals and other healthcare providers in the United States.
Weekend Warriors
The relative return for the Weekend Warrior tracking portfolio is +0.1% since inception.
Here are some links to fairly recent monthly stock features, Round Table discussions and/or analysis updates for companies in the tracking portfolio:
Apple (

AAPL

)
Stericycle (

SRCL

) Feb-2014 Round Table nomination by Nick Stratigos (starts at 18:33 of session)
Tracking Dashboard: https://www.manifestinvesting.com/dashboards/public/weekend-warriors