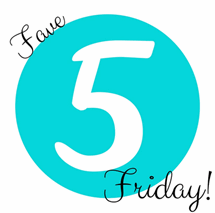 Fave Five
Stock prices continue to drop faster than the one-year price targets — resulting in a slightly higher overall target for the Value Line 1700 for the next year.
But it's a work in progress as the reductions continue to suggest eroding expectations. To provide some graphic clarity, we just checked the 1-year outlook with the 100 highest 1-year total return projections among the Value Line 1700 — and updated them. Approximately 20 were unchanged. ONE increased. (ESV) So that means 79% of those companies updated (many of them updated very, very recently) declined.
From a long-term perspective, this likely matters little. But it does suggest that analyst consensus expectations for the next year are continuing to erode … and that will not be helpful when it comes to short-term sentiment.
We'll be watching the 4Q2015 earnings results as they unfold — and hoping for signs of strength.
Our Fave Five essentially represents a listing of stocks with favorable short term total return forecasts (1 year, according to Analyst Consensus Estimates, or ACE) combined with strong long-term return forecasts and good/excellent quality rankings. This week's Top One Percenters are Aaron's (AAN), Akamai Technologies (AKAM), Synaptics (SYNA), Under Armour (UA) and Apple (AAPL).
Context: The median 1-year total return forecast (via ACE) for the Value Line 1700 is 26.8%. The median 5-year return forecast (MIPAR) is 9.5% (annualized).
The Long and Short of This Week's Fave Five
Weekend Warriors
The relative return for the Weekend Warrior tracking portfolio is +0.9% since inception. 53.3% of selections have outperformed the Wilshire 5000 since original selection.
Here are some links to fairly recent monthly stock features, Round Table discussions and/or analysis updates for companies in the tracking portfolio:
Tracking Dashboard: https://www.manifestinvesting.com/dashboards/public/weekend-warr